The Arusha National Park is the most accessible park in Tanzania. It is home to Mount Meru, the fourth highest mountain in Africa. Visiting the Arusha National Park is perfect for walking safaris, game drives, canoe safaris, picnicking, and climbing Mount Meru. The National Park is only a 45 mins drive from the Arusha town.
Best Time to Visit
The Arusha National Park is an all-year-round destination for travelers. The best time to go visiting the Arusha National Park is during the dry season which is from June to October. During the dry season, it is easier to spot wildlife as they gather at water sources.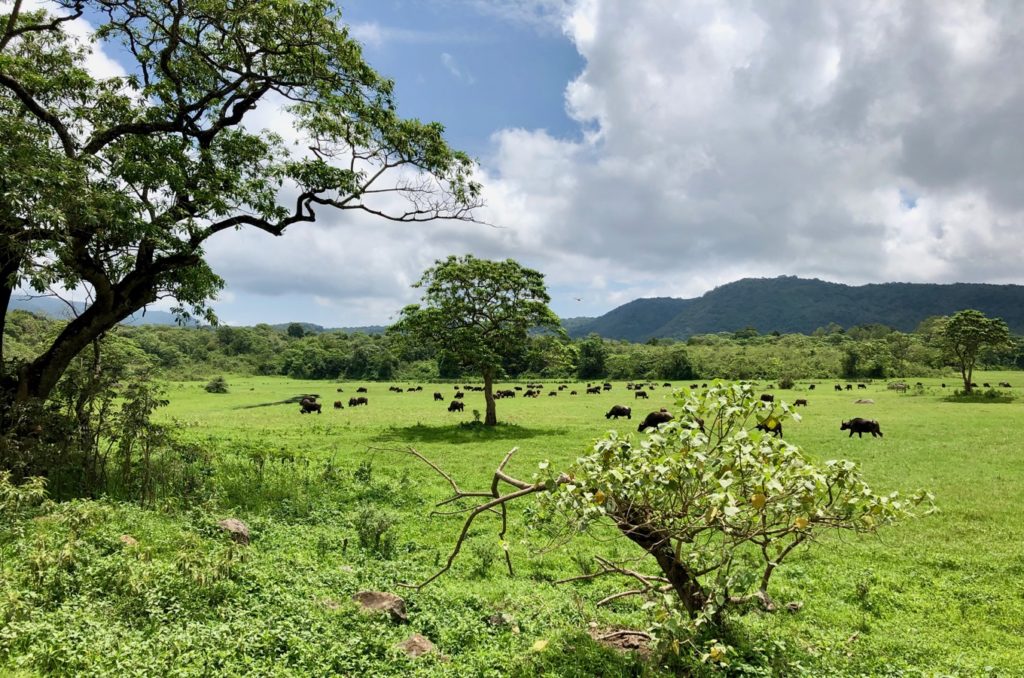 The wet season which is from the month of November to May is always less crowded and tour prices are cheaper. This season is best for viewing Mount Meru and Kilimanjaro is best during this period as the skies are clearer, and the migration of birds.
Wildlife at the Arusha
Common animals found include giraffes, Cape buffalos, zebras, warthogs, the black-and-white colobus monkeys, the blue monkey, elephants, bushbuck, etc. The Arusha National Park is known for its birdlife which includes flamingoes, ducks, pelicans, little grebe, heron, and wades.